27 Sep
You know the drill.  If you made it through all 1 bazillion of the 5 for Friday posts all the way to mine, then you have given up any hope of being productive today.
Link that business up with Darci at The Good Life Blog.
1.  This chick ordered some skinny jeans this week…and some black leggings…and some tall brown boots.  Let's see if I am brave enough to walk around in public in these sausage casings packed with cottage cheese.  Time will tell…if I return it all, let it sit in closet unworn, or take a Valium and brave public sneers.
2. I am going for 5 miles again tomorrow morning…or maybe 6.  Last weekend I felt like I had more in me and this weekend, I think I am pushing to see what I have.
3. I am amped about my menu for next week.  Asian salad, with a light spicy Asian chicken soup for lunch, Caribbean Jerk Chicken, cabbage, squash, and sweet potato has for dinner.  Get in my belly!  Recipes to come!
4.  I am feeling so much better today than I have felt in weeks.  I am feeling a little less bloated this morning (some of the bloating is thanks to Gretta and some is thanks to just eating crap).  I have been focused on uping my water, and am eating more protein and less carbs this week.  I think this is helping a lot.  Now just get my butt to exercise more than once a week.
5.  Have you checked out Ashton's blog, A Fluffy Girl?  She is having a giveaway for $125 cash today.  Cold hard cash!!!  I could potentially buy me some more ill fitting clothing with that loot!  Go check it out and enter to win!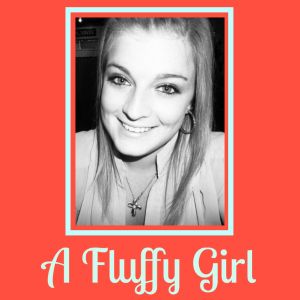 If you interested in securing a sponsor spot in October, email me at fatchicktofitchick(at)gmail(dot)com.
Related posts: